Must Have WIOSNA 2014
W dzisiejszym poście przychodzę do Was z wiosennym must have'm, w którym pokarzę Wam kilka ciekawych trendów. Mam nadzieję, że przypadną Wam do gustu :)


1. Crop Top - czyli inaczej krótki Top, który odsłania brzuch do połowy. Do wakacji jeszcze trochę czasu, więc jeśli chcemy nosić takie topy, bierzmy się do roboty i zadbajmy o naszą figurę.
2. Sukienka z wzorem lub printem, najlepiej żeby był to taki który w zupełności będzie nas odzwierciedlał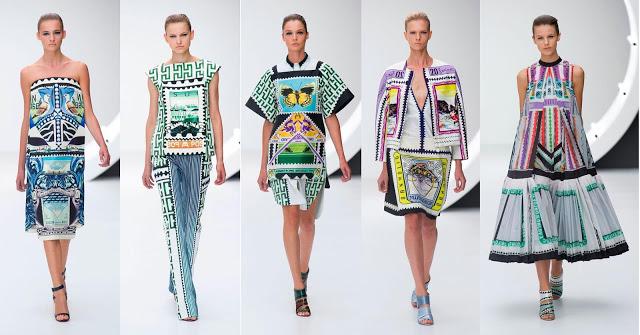 3. Ogrodniczki - kiedyś noszone tylko do pracy w ogrodzie przesz ogrodników (jak sama nazwa na to wskazuje) oraz robotników na budowie, dziś znajdziemy je w różnych stylizacjach zarówno do pracy jak i do szkoły.
4. Lambadówka - fantastycznie podkreśla biodra, dzięki czemu możemy czuć się w niej bardzo kobieco.
5. Asymetryczne spodenki - dodają przede wszystkim szyku i elegancji każdej stylizacji. Są w stanie przełamać każdą ze stylizacji i nadać jej charakteru.